Homeschool
Work Remotely While Your Student Attends Virtual School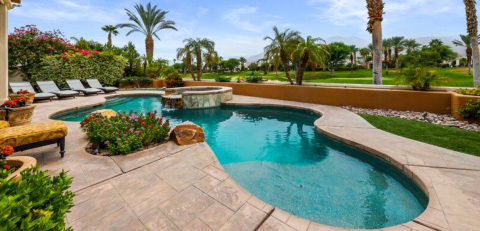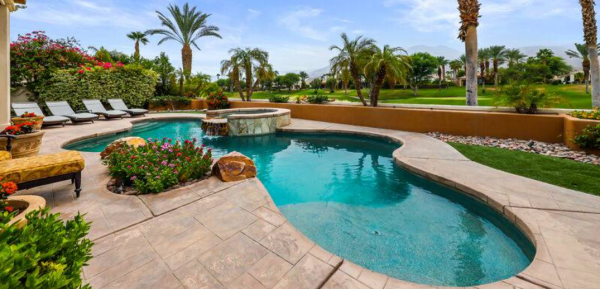 Families are taking a break from Urban life so they can work, school and play in La Quinta.  With the kids having virtual classrooms and parents working remotely, you can be anywhere so come to La Quinta for an amazing educational opportunity for the whole family!
As you have heard, many people are choosing vacation rentals for their new daily life of working remote and distance learning. Renting one of our private homes or condos allows you the space you need, free Wi-Fi, pools, and the Coachella Valley has so much for you to explore together. All properties have a fully furnished kitchen for making everyone's favorite healthy meals. You'll enjoy spending your days these beautiful properties in PGA West with amazing views of the Santa Rosa Mountains.  What better way to reward your student for finishing their work than a dip in the pool. We have private pool homes and condos in complexes with community pools. 
Need a Break from Traditional Math Class?
Take a walk, skip or jog through Thousand Palms Oasis Preserve to see how many different Palm trees you can identify. Practice multiplication tables as you determine how many steps it would take to get to the next spot on the map. Be sure to watch for those lizards. They're lighting fast so the one who counts the most wins.
Learn About Animals and Plants for Science Class.
The kids will enjoy seeing the well cared for animals at The Living Desert. They can pick a favorite species then write about where they live, what they eat, and how they sleep. Be sure to bring a camera to show the teacher the new discoveries.
The Gardens are a great place to learn more about how plants survive on little water in the dry land and what makes them bloom at certain times of the year. Find out of it is correct to say cactuses or cacti? You can check another National Park off your list by touring Joshua Tree National Park which is just a short drive away.
Get Those Creative Juices Flowing for Art Class!
The Palm Springs area is known for its art museums and galleries.  Pick a style your student will enjoy and discuss the artwork, the colors, why they like it. Learn more about the artist and what inspired them. When you get back to your rental, let the kids pull out the crayons or colored pencils to create their own masterpiece.
Want a Unique Way to Experience Physics?
Take a ride on the Tram of course!  The Palm Springs Aerial Tramway takes you to Mt. San Jacinto State Park which is an elevation of 8,516 feet.  You will ride in the world's largest rotating tram car.  You can even watch the Tram Cam and say, I was there!
We Think the Most Fun Class of All is P.E!
Since you will be staying with us at PGA West, you just might be encouraged to improve your own golf game.  Do some research to learn where the public courses are located.  Sign up for a class with the golf pro and schedule some tee times ahead of your arrival. 
Lion Golf Academy "Creating leaders in life through golf"
This academy is recommended for children. They have extensive experience training young golfers, but they also have educational seminars and drop-in clinics for adults.
The Senior Golf Academy of America "What Golf Should Be"
Known as the Only Exclusive Seniors (55+) Golf School in the United States. Lessons are taught by Senior PGA Golf Professionals. They concentrate on helping individuals and couples and it all takes place on the famous Gary Player Signature course in Rancho Mirage.
 If Tennis is your game, then the Palm Springs area has plenty of options for you.  There are many public tennis courts in places like Fritz Burns Park or the Rancho Mirage Park which also has Pickleball.
Start Planning Your Palm Springs Vacation
At the end of the day, you can relax in your vacation rental, take a dip in the pool, and hang out as a family.  Give the cook a break with some take-out from one of the best restaurants in the area or prepare the meal together letting everyone pick a song they like. Shhh, it's a class on musical genres.
Take a break from your day to day.  Social Distance together while you work and study in La Quinta.  The Coachella Valley has breathtaking views, plenty of activities for all ages, and our vacation rentals are clean, well-appointed, and just what your family needs!